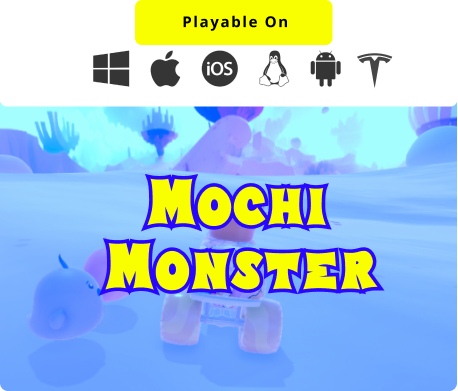 About The Game
Mochi Monster is a free to play causal game with multiple Game Modes. You Play as a top-tier driver in Mochiland, but all that skill doesn't necessarily lead to happiness, fulfillment, or money. You find yourself journeying across Mochiland, moving from one location to another, all in pursuit of thrilling adventure.
1st Game Mode - Mochi Valley
Magic Mochi pours down from the sky in Mochi Valley. Legend says one can find true happiness in those mochis. However, the Munchers roam the valley and protect the Magic Mochis. Dodge the Munchers and collect as much Magic Mochi as you can with your monster wheels.
2nd Game Mode - Mochi Arena
King Yuri is putting on this epic event at the Mochi Arena, and guess what? You are invited to battle against the munchers. Dodge Munchers, get balls in the hole, and show off your skills.